The 20+ Year Story of Kiwi's Climber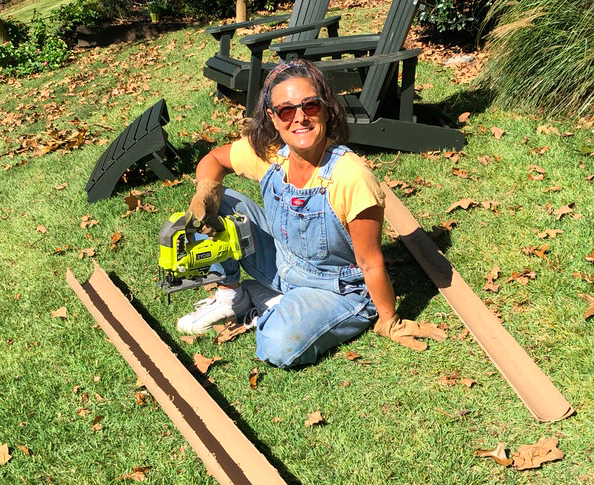 Jenifer Firestone, Inventor of Kiwi's Climber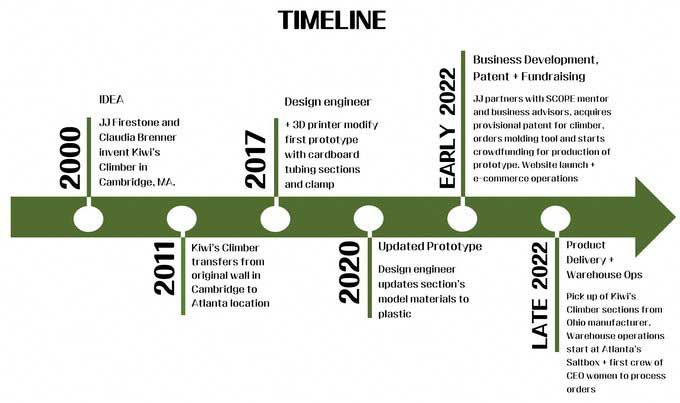 It was 2001 and my 6-year-old daughter and I lived in a characteristically tiny apartment in Cambridge, MA. I used to let my pets outside on our small street but after 2 tragedies, my house cats became housebound. I was concerned about their captivity and lack of activity but, a cat condo would not fit in my apartment and those don't provide much exercise.
I pilfered an 8 foot, heavy cardboard tube, formerly a holder of wall-to-wall carpet, from a neighbor's trash. A friend and I used her circular saw to cut the tube in half lengthwise, covered it with a 1 foot by 8 foot piece of carpet, and bolted the entire piece onto the end of the wall that separated our front door from our bathroom. This was the first design of Kiwi's Climber.
Kiwi was up that thing in a flash and provided surprise and amusement to unsuspecting guests from that day forward.
Fast forward to 2017. After six years of elderly parent care, 40 years of full-time social work, and innumerable people coming into our home (now in Atlanta), commenting on the brilliance of the cat climber I began reengineering it for mass production. Several design engineers and 3D printing businesses helped me realize that the core of the modular sections must be made of plastic rather than cardboard tubing, like the original.
In March of 2022 I retired from social work to work full time on the Climber. I enlisted the services of a truly brilliant SCORE Mentor (Service Corps of Retired Executives) and several other business advisors to help map out the business and financial aspects of launching the new Kiwi's Climber and created a business entity, Better Instincts, LLC, with a powerful social mission.
In 2022 and 2023 we will strive for success with our initial end-cap-wall or door frame mounted product for cats, Kiwi's Climber. Since we are a new company this will be our most challenging endeavor, and will require every possible creative effort to make our product and company known in the world of useful and fun pet products.
Our ability to create and sell additional related products hinges on the success of Kiwi's Climber. We are evaluating a few add-on products:
"Kiwi's Hang-Out" Platform that will attach between the two highest Climber sections

 
We'll start out assembling, selling, and fulfilling orders from our Atlanta warehouse and website. Once we have a better handle on manufacturing and inventory supply we should be able to sell on established sites like etsy and shopify.